I keep forgetting that I have a livejournal. Hi guys.
(Telling me what fandom you're in won't hurt, either.)
http://linnpuzzle.greatestjournal.com/
ETA 31.5.07: There has been some unpleasantness going on at LJ, so if I for some reason get deleted you will find me at greatestjournal under the same name.
I seem to have been friended lately. Hello. Want to introduce yourselves?


I have a bunch of books ready to be enjoyed, so I might be a little slow with the replying.
So Adrienne and I are thinking of doing another collab. I just need to know: How many of you guys knows of "Let the right one in?" Raise your hands!
The bad first: No icons to play with!
The good news: I've drawn again. But I suppose it's bad news for those that aren't interested in Hetalia. I have a list of commissions, though, so I'll get to them. Baby needs a new pair of...Opencanvas.
Title:
Rites and Precious Things
Artist/Author:
linnpuzzle
&
olynthus
Character(s) or Pairing(s):
Norway, Denmark; Denmark/Norway
Rating:
PG-13 because you all have dirty minds and they drink mead.
Summary:
Viking drinking games. And it's so good to be able to draw again, and I believe I have
olynthus
to blame for that. ;D
(Rites and Precious Things)
I have good news and bad news.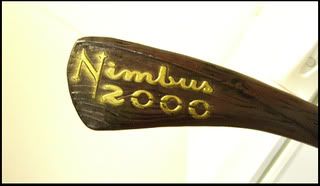 (
The
Collapse
)
It was so good that
forourlives
and I stumbled into
fiere
,
msjoplin
and their friends (but I can't remember most of their LJ names). I'm not posting pictures of them, although I took a few. :D
So now I am back and have the proper tools to showcase the pics I took at the midnight viewing of HP. Oh, and did I mention that the security was dressed as DEATH EATERS? Agfgjdfgjgfh. I won't spoil it for those who haven't seen it, however, but this deserves a cut. Oh! And the Weasley twins made an appearance. Under the dark mark that was lit on the wall. XD Ominous much?
forourlives
! There is good food, friends and so much sunnnnnnnn. And later on tonight, maybe mead or sake. And later in the week: Harry Potter pre-viewing! In a castle!
Life is good.
I am going to get so sunburned
.
Greetings from casa de


Even so, I have to leave for ten days for my annual trip up north. Last chance to ask for souvenirs, as I won't be online during that time.
Gah, it's so humid. o_o Apparently, the place I live currently in is on the list of Norwegian's favourite inland vacation spots. Huh!
Title: Life on the moonPairing
: Iceland/Norway if you look
really hard
.
Rating
: G
Note:
It started very simple.
olynthus
wrote a lovely Nordic fic and before I knew what I was doing, I was doing fanart because her fic floored me. As for the runes, I'll take it from top to bottom: Wealth, A promise to be kept (though it can be seen as a love declaration), Wisdom to make the right decisions (it's Odin's personal rune), and Journey/lifepath and how to connect with the old ways afterwards.
(
A promise to Odin
Collapse
)
Ah. Yes, it's time to post some art. This time it's Hetalia-based, so if you don't know what that is, you can ignore. :D
Current Music:

Dave Cook: Life on the moon


Okay, that's overstating it a bit, but I have managed to crash my computer. Which means, I don't have opencanvas or half of my digital art pieces anymore, which is making me depressed as hell. I did manage to drag out some old sketch-books, though, so I guess I'll go back to that, until I can get OC again.

.......And this is why I shouldn't post before having coffee.

ETA: Also, why am I scared of reading a manga of WWII? I have no idea. The idea of chibification of the countries aren't scary. But Norway is so CUTE. For the first time I'm my life I'm actually afraid my country will be jailbait.
Guys, I am dead.
Current Mood:

enraged
remember my own password. (Something about net security and the nice people in charge not regognizing my move) Feel free to point and laugh. I only managed to get into my old yahoo mail last night. FAIL.

.......I have to ask, though. What is TAGGED?

(And yeah, I'm looking at my inbox with dread and horror at the moment. I hope no one thought I was silent on purpose.)
Sorry about the lack of updates. My move apparently funked up my ability to